Agatha Christie:
The Finished Portrait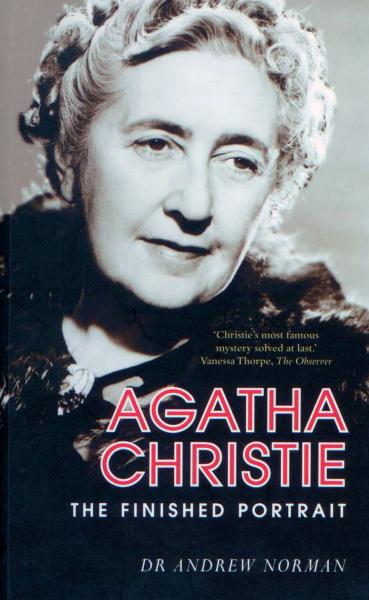 Agatha Christie was, and is, the world's most successful detective novelist. Yet, her own life was steeped in sadness: clues to the cause of which may be discovered in her writings.
In Agatha Christie: The Finished Portrait, Dr Andrew Norman delves deep into the crime writer's past to discover the desperate insecurity that sparked her disappearance in 1926. Agatha Christie suffered from recurrent nightmares where she was petrified that one or other of her family would be replaced by a terrifying figure called the 'Gunman' and lost to her forever. She was reminded of this figure both when her father died, and when her husband Archie demanded a divorce. This event precipitated such a crisis in Agatha's mind that she became temporarily unhinged. She lost her memory and assumed a new identity: that of her husband's mistress. Only now, thirty years after Agatha's death, is it possible to explain fully, in the light of scientific knowledge, her behaviour during her troubled disappearance, when she lived incognito in a Harrogate hotel.

One of Agatha's novels, Unfinished Portrait, which is largely autobiographical, gives a unique insight into how the heroine, Celia (who is really Agatha in disguise), may have managed finally to rid herself of the Gunman and go on to lead a happier and more fulfilled life. By deciphering clues from this and her other works, Agatha Christie: The Finished Portrait sheds light on what is perhaps the greatest mystery of all to be associated with Agatha Christie, namely that of the person herself.
'Christie's most famous mystery solved at last.'
– Vanessa Thorpe, The Observer
Publisher: Tempus Publishing Ltd.
Publication Date: 06th May 2007
ISBN: 9780752442884
Cover types: Hardback, Paperback, Kindle
You May Also be Interested In:
These Books