Dunshay:
Reflections on a Dorset Manor House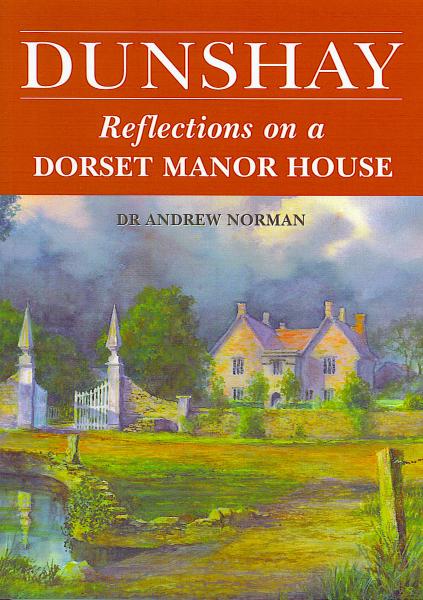 Every old house has a story to tell, but that of Dunshay Manor in South Dorset is more fascinating than most. Rediscover the extraordinary people who inhabited a remote Dorsetshire manor house over the course of several centuries, including the wife of a mediaeval knight; two painters of note; a sculptor; an aircraft designer, and an early smallpox vaccinator.
An attractive yet simple medieval house, Dunshay's former inhabitants include figures who have made outstanding contributions in the fields of architecture (Alice Briwere), art (George Spencer Watson and Lucy Kemp-Welch) and sculpture (Mary Spencer Watson). Their contributions had been not just of local importance but of national – and sometimes international – significance. Walls have ears. Andrew Norman now gives those of Dunshay Manor a clear and elegant voice, to tell of the people who have lived, loved, thought and worked at Dunshay form the twelfth century to the present, in a story that is truly living history.
'The characters and events that have formed the backdrop to the home of one of Britain's top sculptors.'
– Dorset Daily Echo
Publisher: Halsgrove
Publication Date: 15th May 2004
ISBN: 1841144037
Cover types:
You May Also be Interested In:
These Books