Enid Blyton and her Enchantment with Dorset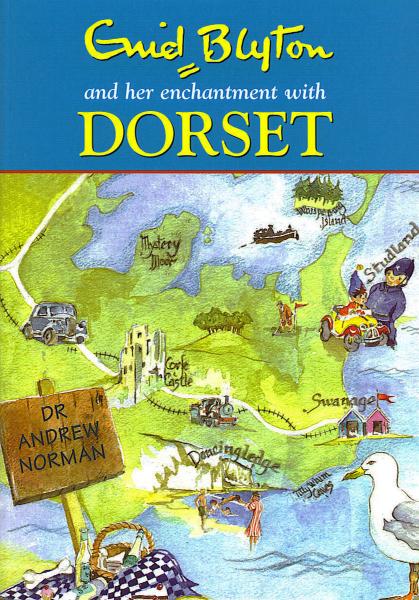 As a resident of South Dorset and one who loved to read Enid Blyton's books as a boy, I was intrigued to learn that Enid also loved Dorset. In particular, she loved the Isle of Purbeck where she spent many happy holidays.
If you are wondering where the inspiration came from for her series of 'Famous Five' which were, and still are eagerly seized upon by generations of children worldwide, then join me on a journey to discover some of the Famous Five's real-life favourite haunts!
Enid Blyton first visited Dorset at Easter 1931 with her husband Hugh Pollock; she was aged 34 and pregnant with her first child. She would later return to spend many holidays in, and around the town of Swanage in South Dorset's Isle of Purbeck, together with her two daughters: Gillian (born 1931) and Imogen (born 1935), and later with her second husband Kenneth Darrell Waters.
What was it about this particular region that would draw her back, time and time again, and what pursuits did she choose to follow whilst she was here? In order to find out, we accompany Enid as she walks, swims off Swanage beach, plays golf, takes the steam train to Corfe Castle, and the paddle-steamer to Bournemouth.
Although Enid's stories were drawn from her imagination, this itself was fed and nurtured by external experiences – in the case of the 'Famous Five' books, largely by what she had seen in Dorset. Whereas it is probably futile to attempt to match a specific real life location with her fictitious ones, nevertheless it is a fascinating exercise to retrace her steps, and having done so, to reflect on those topographical features which might have impinged upon her subconscious (or what she called her 'under mind') whilst she was writing the stories. It is often the case that when an author bases his work on a certain place, the subsequent discovery by the reader of that place's true identity may come as a disappointment. Not so in this case, for the real life locations are equally as interesting and exciting as the nail biting adventures of 'The Famous Five' themselves!
The 'Famous Five' books are treated chronologically, from the first, published in 1942, to the last in 1963. An account of Enid and her family, and in particular of their association with Dorset, runs concurrently.
Publisher: Halsgrove
Publication Date: 01st November 2010
ISBN: 9780857040701
Cover types: Hardback
You May Also be Interested In: