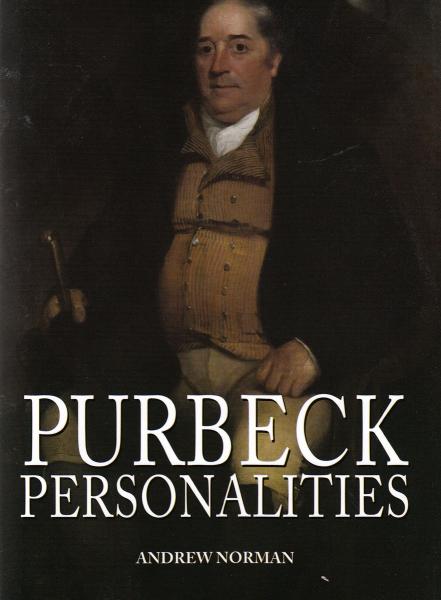 The story of some important people who shaped the landscape and history of Dorsetshire's Isle of Purbeck, including a pirate; a churchwarden-cum-smuggler; a valiant female royalist; a quarry boy turned stone magnate; and a brave lifeboat coxswain.
The Isle of Purbeck is an area of about 60 square miles, situated in South Dorset in southern England. Although bounded by sea to the south and east, and by Poole Harbour and the River Frome to the north, it is not strictly speaking an island at all. Nevertheless, to both local people and to the tourists, who come in droves each year to visit, it may safely be said that Purbeck resembles an island paradise.
For those who wish simply to enjoy the scenery, Purbeck can offer spectacular cliffs, a large variety of sea birds, sandy beaches, rolling hills, heathlands and forests, ancient churches, and the mighty if ruined monument of Corfe Castle as its 'jewel in the crown'.
For those who wish to delve deeper, however, there are other treats in store. Every region has its association with eminent, flamboyant, or notorious characters, and Purbeck is no exception. In this volume are to be found pirates; a smuggler – who was also a churchwarden; a spirited lady who, during the English Civil War, mounted a heroic defence of Corfe Castle; a farmer, who became famous in medical circles, and a clay merchant, who was an associate of JosiahWedgwood, and many others.
Each of the personalities highlighted helped to create, in his or her unique way, the threads, of which the colourful tapestry of Purbeck is woven. In recounting their varied lives, Dorset author Andrew Norman conjurs up a fascinating galaxy of personalities to illuminate the history of this most characterful corner of England.
Publisher: Halsgrove
Publication Date: 30th November 2009
ISBN: 9781841149004
Cover types: Hardback