Bournemouth's Founders and Famous Visitors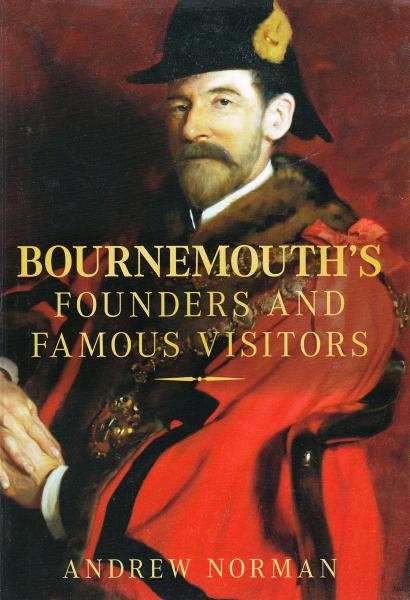 In a casino in Las Vegas hangs a unique painting, executed by US painter, John Singer Sargent in August 1885. It depicts Scottish novelist and travel writer Robert Louis Stevenson and his wife, Fanny and it is the only image in existence of the interior of 'Skerryvore', the house at the head of the Alum Chine, Bournemouth, which they occupied from April 1885 to October 1887. It was during their residency here that Stevenson's masterpiece, Treasure Island was published in November 1885.
In the painting, Stevenson looks pitifully emaciated, as a result of tuberculosis. This made him so short of breath that in summer, he could only venture outdoors in the evenings when the air was cool. In fact, it was on account of his tuberculosis that Stephenson came to Bournemouth, in the hope that the sea air and scent of pine trees would relieve his condition.
I often visit the Stevenson memorial garden, for it was on this plot of land that the house, 'Skerryvore', which was destroyed by enemy bombing during the Second World War, once stood.
Stevenson is only one of many famous visitors to Bournemouth, as I was most interested to discover
Publisher: The History Press Ltd.
Publication Date: 18th January 2010
ISBN: 9780752450889
Cover types: Paperback
You May Also be Interested In:
These Books