A Brummie Boy Goes To War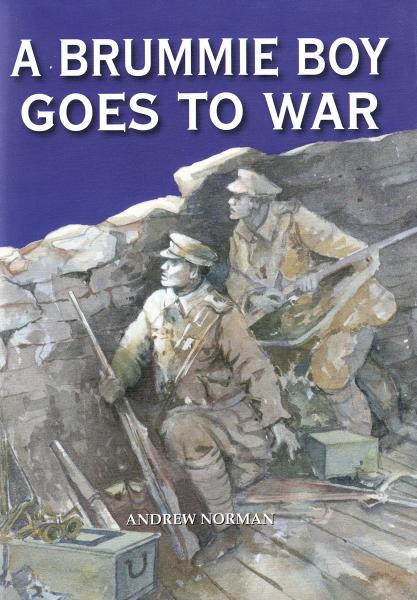 Thomas Waldin, an apprentice silversmith from Birmingham (and grandfather of the author), was blinded at Ypres in World War I. Yet, when all seemed lost, Sir Arthur Pearson and St Dunstan's came to his aid. This is his story.
Thomas Waldin, a 19-year-old from a working class area of Birmingham in the English Midlands, volunteered for the British Army in the spring of 1915, and was sent to Ypres to fight on the Western Front. However, after only six months in the trenches, his luck ran out when he was blown up by shellfire. He was taken to hospital, where his wounds were adjudged to be so serious that he was left for dead. However, he refused to die and survived, terribly wounded and blinded in both eyes.
When despair threatened to overwhelm him, he was thrown a lifeline by Arthur Pearson, who offered him a place at St Dunstan's (a hostel situated on the edge of London's Regent's Park, which Pearson had created for blinded servicemen – not only from Britain, but from the British Empire – shortly after the onset of the war). Waldin now set off on the long road to recovery until finally, and against all the odds, he won his ultimate battle and achieved 'Victory over Blindness'.
There were many who were seriously wounded and blinded in World War I, but this account is unique, in that the author, Andrew Norman, knew this hero at first hand – Thomas Waldin was his grandfather. However, when Andrew was a child 'Tom's' blindness was a taboo subject, and all he was told was that 'it was something to do with the war'. Only now has the author managed, after years of 'detective' work, to discover the truth about his grandfather.
The journey of discovery has been a fascinating one, a journey where the unimaginable horror of the trenches is in poignant contrast to the supreme courage and determination of one who survived it.
Publisher: Halsgrove
Publication Date: 21st June 2011
ISBN: 9780857040886
Cover types: Hardcover
You May Also be Interested In:
These Books