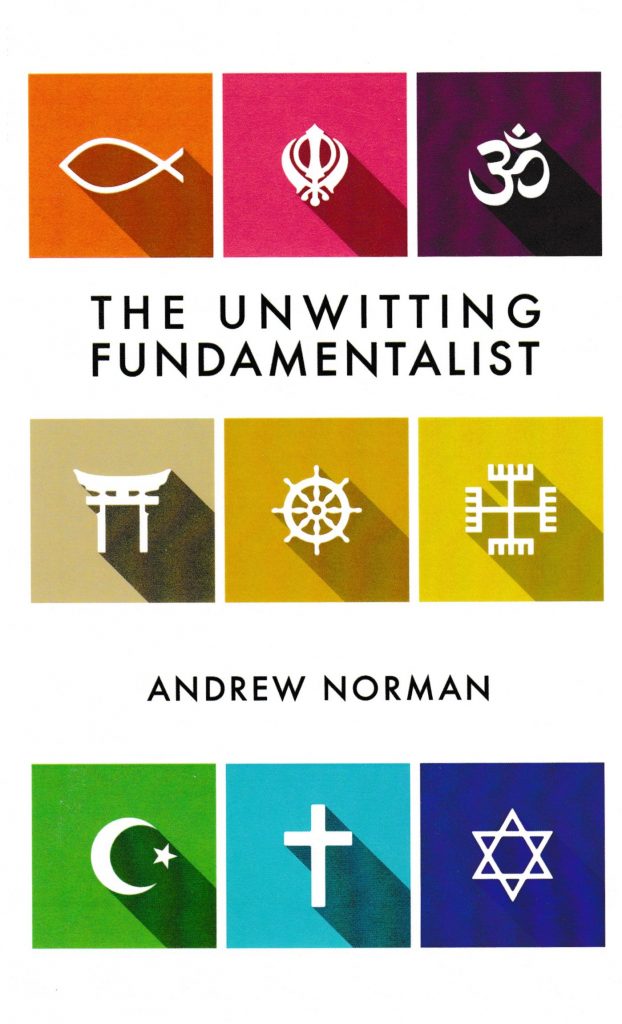 To replace blurb for Unwitting Fundamentalist please Rob
As a child, I spent a great deal of my time at my great-grandmother's house in Winchester, UK, listening to her rattling out Christian hymns on the harmonium in her squeaky falsetto voice, and plucking up the courage to read the religious tracts which festooned the walls – 'Thou God Seest Me' – and so forth.
At school in Southern Rhodesia (now Zimbabwe) I noticed that in our home town of Gwelo, there were churches of many different denominations; for example, Anglican, Roman Catholic, Methodist, Jewish, Greek Orthodox, and Dutch Reformed. All had taken the same message from the Holy Bible and made it mean something slightly different. As if this was not bewildering enough, at Oxford I encountered even more religions.
Over the years I have asked myself, how did so many religions come into being, not counting the ones that have already died out? And how does the person come to believe so fervently in this or that particular doctrine, and that this one is correct, and all the others are wrong?
My investigation of religions took me on a fascinating journey, at the end of whichI agonised less about what my great-grandmother would have bewailed as my own lamentable lack of faith!
Publisher: Austin Macauley Publishers
Publication Date: 30th July 2018
ISBN: 9781787106594
Cover types: Hardback, Paperback, Kindle
You May Also be Interested In: