Winston Churchill:
Portrait Of An Unquiet Mind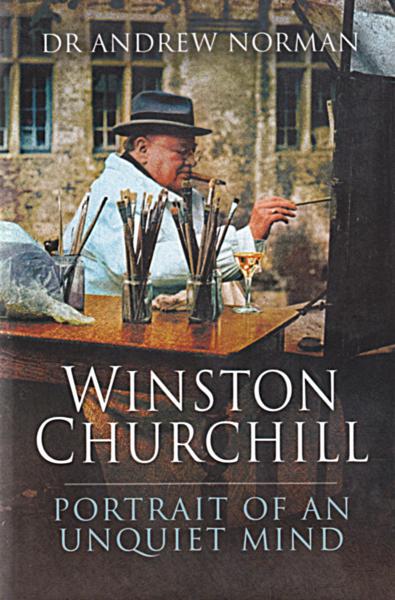 On top of the piano in her living room, my great-grandmother kept a treasured, handwritten letter from Winston Churchill in a sliver frame. During the Second World War she had written to Britain's wartime leader to congratulate him on his handling of the war. This was his personal, handwritten note of thanks.
My family regarded 'Mr Churchill', or 'Winnie', with a mixture of love and respect. He always gave the impression (whether on the radio ['wireless'] broadcasts or in newsreels at the cinema) of confidence, steadiness, and reliability. However, in private, the truth was rather different.
Churchill's was a restless mind which was constantly flooded with new ideas; some were good; some bad, and some crazy! But always, there in the background to keep the lid on the proverbial 'pressure cooker', was his principal military advisor, Sir Allen Brooke who, as Chief of the Imperial General Staff was Head of the British Army.
Publisher: Pen & Sword Books
Publication Date: 03rd April 2012
ISBN: 9781848846777
Cover types: Hardback, Kindle
You May Also be Interested In:
These Books