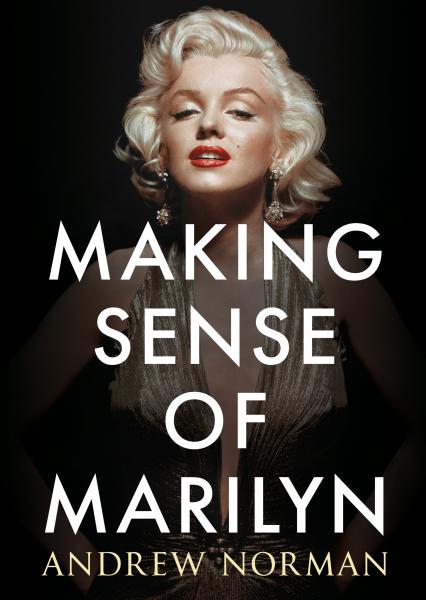 Who in the world would not recognise an image of Marilyn Monroe with her wonderful smile, and whose very presence radiated joy and laughter? And who in the world does not lament the fact that she died at the age of only 36?
Marilyn exuded charm and happiness, but behind this façade lay a soul in torment. Share with me her hopes, dreams and fears, as we try to make sense of this beloved icon of the 20th century.
The world continues to be fascinated with Marilyn Monroe who dazzled with her beauty and captivated the hearts of millions worldwide with her innocence, charm, generosity, and kindness, and yet, she died tragically at the age of thirty-six. Hollywood columnist, film critic, and author Ezra Goodman, writing in 1961, declared, 'The riddle that is Marilyn Monroe has not been solved.' Putting together any sort of remotely searching story about Marilyn Monroe takes on all the aspects of a pathological detective story.

Aside from the fact that Marilyn's so-called autobiography cannot be relied upon, making sense of her is certainly problematical as she was insecure and introspective and unable even to make sense of herself. To facilitate her pathway to fame, Marilyn, by her own admission, invented stories about herself, while others invented stories about her for their own ends.

There has been much debate about Marilyn's frame of mind when she knowingly or unknowingly took her own life. Was it mental illness and instability that led Marilyn to an increasing reliance on drugs (and drink), until she finally died from a self-administered excess of them? Had her psyche, right from the beginning, contained the seeds of her own destruction? By teasing out what is authentic from what is inauthentic, it is possible to shed new light on the enigmatic character of Marilyn Monroe, who is regarded, arguably, as the world's most famous movie star.
With his medical background Dr Andrew Norman sheds new light on Marilyn, this fascinating, yet deeply troubled person.
Publisher: Fonthill Media
Publication Date: 23rd November 2017
ISBN: 9781781556429
Cover types: Paperback, Kindle
You May Also be Interested In: