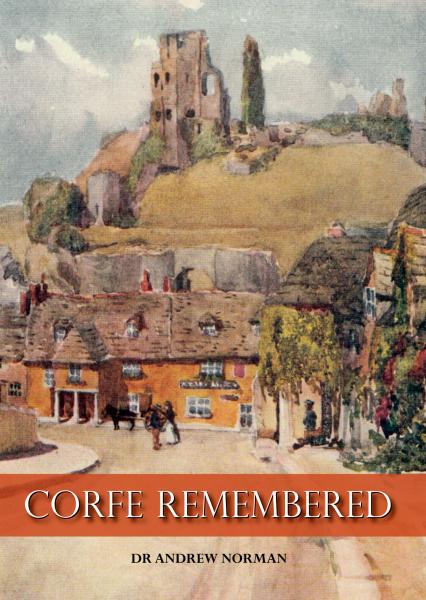 Even in its ruined state, Corfe Castle retains a majestic aura, whether in sunshine, rain, mist, or snow, as I have witnessed over the years. For me, a resident of South Dorset, it remains a romantic and evocative place, despite the fact that many a dark deed was done here in times gone by. French knights were once imprisoned here and deliberately starved to death by their captors, and the castle underwent a famous siege in the English Civil War.
However, the eponymously named village holds an equal fascination. Here, for example, the so-called Purbeck marble, which has been mined locally since Roman times was worked to create effigies, and the slender pillars which adorn our churches and cathedrals.
Particularly fond memories for me in my research, are of the lady who took me up to Corfe Common where she called the horses for their midday meal, and they came galloping down the hill towards us. This was something Corfe folk had done for generations. Another resident of Corfe showed me a charming photograph of children being brought to school from outlying villages in the wagons that normally carried clay, another local resource. And, in a sudden leap into modern times, I met an inventor who had designed the world's first variable geometry ('swing-wing') aeroplane!
Publisher: Halsgrove
Publication Date: 21st April 2017
ISBN: 978 0 85704 302 3
Cover types: Hardback
You May Also be Interested In:
These Books