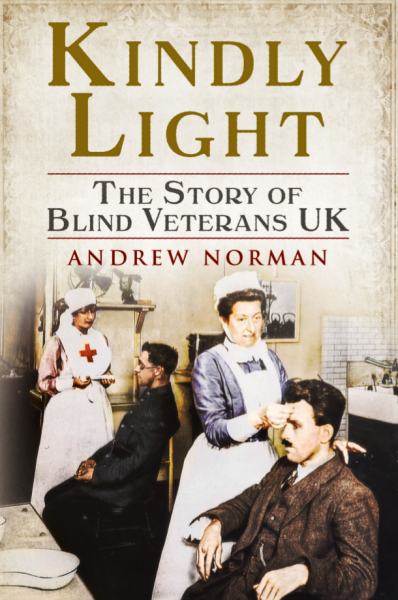 This is the story, in words and pictures, of Blind Veterans UK, an organization that was founded 100 years ago by Sir Arthur Pearson, who was himself blind, during the First World War, in order to bring hope and practical help to British and Allied servicemen blinded in the service of their country. It also tells of how light from the torch which Pearson lit in 1915 spread to all corners of the earth, to which his beloved St Dunstaners returned, having 'graduated' from the mother organization in Regent's Park – for example, Australia, New Zealand, Canada, South Africa.
Herewith are accounts of the lives of many St Dunstaner's/Blind Veterans, who each in his or her unique way, triumphed over blindness, together with a unique collection of photographs, including those provided by Blind Veteran's UK, by the Pearson family, and by the families of St Dunstaners throughout the world. And this includes the story of my own grandfather, Thomas Waldin, who was himself a St Dunstaner.
Author's royalties from the sale of this book will go to BVUK.
Publisher: Fonthill Media
Publication Date: 24th September 2015
ISBN: 9781781553893
Cover types: Paperback
You May Also be Interested In: