Robert Mugabe:
Lost Jewel Of Africa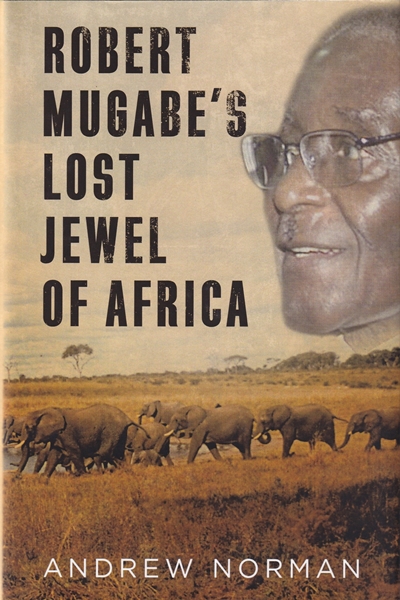 In the 1950s my father suddenly announced that we were to leave our home in Lichfield in the English Midlands and go to live in Southern Rhodesia, where he was to take up the post of headmaster at a school for white children. For my mother, Jean and my younger sister, Jane and me, this was to be the experience of a lifetime!
In the game reserve we were charged by an elephant; at Victoria Falls, Jane was bitten by a galagos ('bush baby'); in the evenings, the grown-ups enjoyed 'sundowners'; in our daily lives, encounters with snakes and scorpions were common.
It was made clear to us that fraternising with black people was frowned upon, but I established a friendly relationship with our black house boy, who teased me saying that he was much stronger than I (which was true), and who rejoiced when a swarm of locusts devoured the garden vegetables which I had tended so lovingly. Soon, out came his cooking pot, for he regarded the locust as a delicacy!
At that time, Robert Mugabe was employed as a young teacher in our hometown of Gwelo. A quarter of a century later (by which time we had returned to the UK) he was to become President of the newly-independent Zimbabwe, and everything would change.
Publisher: Fonthill Media
ISBN: 1781556881
Cover types: Hardcover – Illustrated
You May Also be Interested In:
These Books