By Swords Divided:
Corfe Castle in the Civil War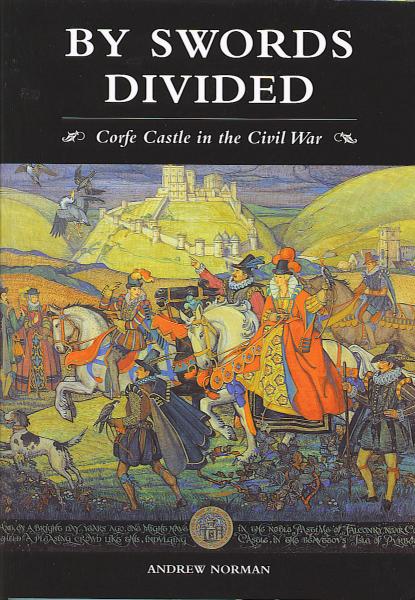 Some idea of the atmosphere that pertained in Corfe Castle at the time of the English Civil War is conjured up, as I have witnessed personally, when members of the English Civil War Society come marching into town, with pikes, drums, muskets, and full regalia! During that period, the castle was defended by Mary, Lady Bankes, whose husband, Sir John was with King Charles in Oxford, a handful of servants, and some willing volunteers from the town.
In a siege which lasted, on and off, for almost three years, the parliamentary forces – 'Roundheads' – used scaling ladders, cannonballs and siege engines. But to no avail until finally, the castle fell by treachery from within on the night of 26 February 1646.    
In todays more peaceful times, visitors flock to the castle, now in the hands of the National Trust, and to the exquisitely constructed model village, where it can be viewed in all its former glory!
'No one could be failed to be stirred, by the bravery and sometimes hilarious ingenuity – of brave Dame Mary and her gallant domestic band.'
– The Purbeck Advertiser
Publisher: Halsgrove
Publication Date: 07th May 2003
ISBN: 184114228X
Cover types: Paperback
You May Also be Interested In:
These Books