T.E. Lawrence:
The Enigma Explained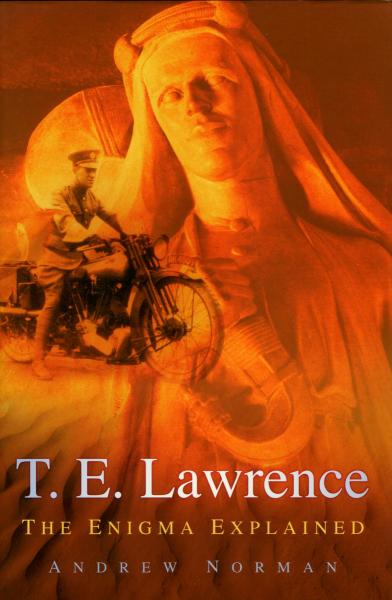 Soldier and writer, T. E. Lawrence, the famous 'Lawrence of Arabia' remains an enigma to this day. Particularly baffling, is why someone who became a legend in his own lifetime with his exploits in Arabia during the First World War, subsequently chose to join the lower ranks of the armed services. Had some traumatic experience befallen him to destroy his confidence, I wondered?
Lawrence's death, as a result of the accident sustained whilst riding his famous 'Brough Superior' motorcycle, is another mystery. In my research I was fortunate enough to meet and become friends with the owner of the very motorcycle in question (in his time, Lawrence owned a number of Broughs). I also read the first-hand accounts of the two young boys who witnessed the accident. Finally, I visited the site of the crash myself, all with the aim of shedding more light on why the accident took place on that fateful day, 13 May 1935.
'At a time when events in the Middle East cast such a dark shadow on world affairs, any study which increases our understanding of the history and politics of the region is to be welcomed. Andrew Norman's book on TE Lawrence gives a valuable insight into the mind of the man who helped create some of the most politically disputed boundaries in Arabia.'
– General Sir Michael Rose KCB,CBE,DSO,QGM,DL
'A quite profound study of an infinitely complex man.'
– George Willey
Publisher: The History Press Ltd.
Publication Date: 01st November 2008
ISBN: 9780752448589
Cover types: Hardback, Paperback
Biographys By
Andrew Norman