The Story of George Loveless and the Tolpuddle Martyrs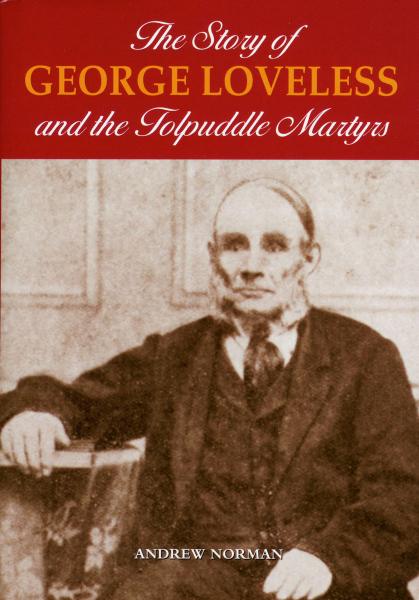 How, in the 19th century, four impoverished agricultural labourers from Dorsetshire, challenged the establishment and paid a terrible price, but by doing so changed the face of trade unionism for ever.
George Loveless, the acknowledged leader of the Tolpuddle Martyrs, wrote two brief accounts: one of his arrest, imprisonment and trial; the other, of his experiences in Australia as a transported convict. Apart from this, however, a shroud of mystery hangs over his life, owing to a pact of secrecy, which he and those four of his companions who, like him, emigrated to Canada following their return from Australia, swore to one another.
Nevertheless, by painstaking research, not only in the United Kingdom but also in Canada and Australia, it is now possible to reveal many, hitherto, unpublished details about George Loveless's life.
This is the story of how Methodism – for George Loveless was a staunch Methodist – was originally brought to Tolpuddle, and of the intense and violent prejudice which existed against such 'dissenting' religions at that time; of the socio-economic forces which compelled Loveless to establish his Tolpuddle trade union, and of the sly pretext on which the authorities arrested and charged him in 1834.
We sense the humiliation of this righteous and God-fearing man as he is marched, unceremoniously, through the streets of Dorchester en route to His Majesty's Prison. We sense the anguish of his family as he is sent to the dreaded convict settlement of Van Diemen's Land in Australasia. Finally, we learn of his triumph when he, together with Martyr brothers James, Thomas and John Standfield, and James Brine make a new and successful life in Canada.
Publisher: Halsgrove
Publication Date: 12th December 2008
ISBN: 9781841148380
Cover types: Hardback
You May Also be Interested In: