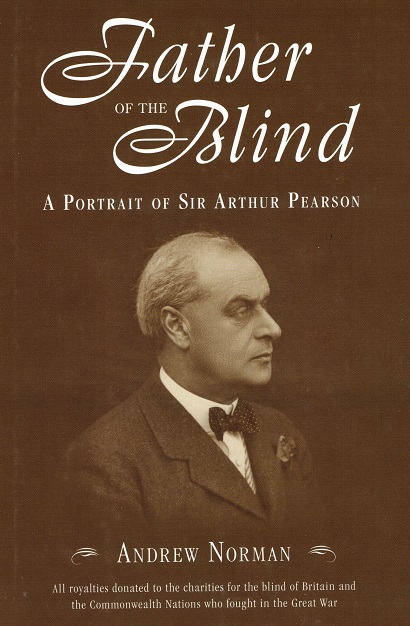 A century ago Sir Arthur Pearson, founder of the Daily Express newspaper, who was himself blind, created an institution (St Dunstan's) in London. Here, servicemen blinded in World War I, to whom all hope seemed lost, could be cared for, rehabilitated and ultimately equipped to regain control over their own destinies.​
In August 1914, Arthur Pearson, a former newspaper magnate, learned of a Belgian soldier who was languishing in a London hospital. The man had been blinded by a rifle bullet during the siege of Liege, and Pearson felt sympathy for the man, having himself been blinded by glaucoma. He resolved to work to prevent blinded Allied servicemen from returning home, only to slip into 'hopeless and useless lives'. He therefore opened St Dunstan's in 1915, a hostel where returning soldiers could 'learn to be blind', where they were taught Braille and a trade, equipping them to re-enter the world as useful and self-respecting citizens. When Pearson died in 1921, no less than 1,800 St Dunstaners attended his funeral. Father of the Blind is the biography of an extraordinary man who refused to consider blindness an affliction, but rather a handicap which could be overcome. His charitable work has continued long after his passing.
'This well-researched and highly readable book described the life and work of my late grandfather – Sir Arthur Pearson, founder of The Daily Express Newspaper. Sir Arthur is remembered for his many acts of charity, including the creation of the Fresh Air Fund For Children. However, he is chiefly remembered as the found of St Dunstan's, which gave hope and purpose to the blinded British and allied soldiers of World War I'
– Sally Hardy
All royalties will be donated to charities for the blind of Britain and the Commonwealth Nations who fought in The Great War.
Publisher: The History Press Ltd.
Publication Date: 01st June 2009
ISBN: 9780752451824
Cover types: Hardback
You May Also be Interested In: