Thomas Hardy at Max Gate: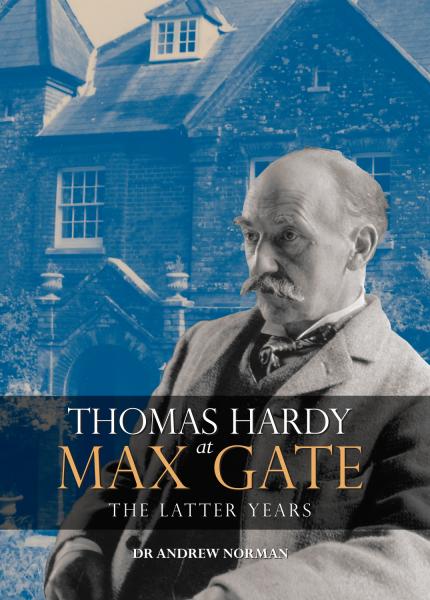 At 'Max Gate', Dorchester, Thomas Hardy spent his later years and in this house he would write some of his greatest novels and poems. However, all was not well in this 'Garden of Eden', where his marriage to Emma gradually disintegrated around him.  
In June 1883, Thomas Hardy, then aged forty-three, returned to Dorchester in his native county of Dorsetshire, together with his wife Emma, in order to find a house. Unable to find a property which suited himself and Emma, Hardy decided to build one, on a plot of land purchased from the estate of The Duchy of Cornwall and situated a mile or so to the east of Dorchester on the road to Wareham.
In this house he would write some of his greatest works, including five novels, three collections of short stories, eight collections of poetry, an epic drama, and a play in verse. He would travel with Emma to the Continent and to Ireland, he would be accepted by the highest echelons of London society and into their innermost circles and meet not only the aristocracy, but also the leading literati of the day.
Sadly however all was not well in Hardy's 'Garden of Eden' as his marriage to Emma, gradually disintegrated into a meaningless charade. This had profound implications both for his social life, writing, and mental well-being, his overwhelming melancholy being only partially redeemed by his later marriage to Florence Dugdale. The purpose of this book is to pierce the veil of secrecy which Hardy deliberately drew over his life; to decipher the coded messages which his writings contain; to find out why his life was so filled with anguish, an anguish which led to the creation, by him, of some of the finest novels and poems in the English language.
Only then is it possible to discover the real Thomas Hardy whose life was played out in the self-designed setting of Max Gate.
Publisher: Halsgrove
Publication Date: 19th April 2016
ISBN: 9780857042675
Cover types: Hardback
You May Also be Interested In: